Briar - 7th iteration: Terminology in the UI
Publish date: Jul 3, 2020
Last updated: Jul 15, 2020
Following this session we made only minor changes to the mock-up user interface android app.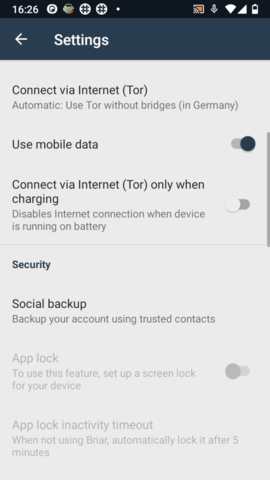 The feature is now called 'Social backup', not 'Distributed backup'.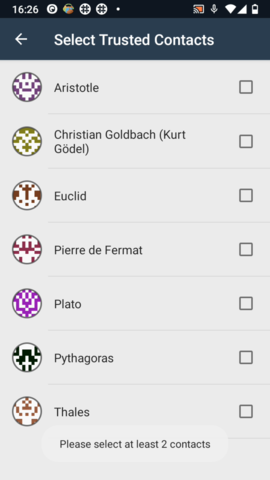 Custodians are always referred to as 'trusted contacts'.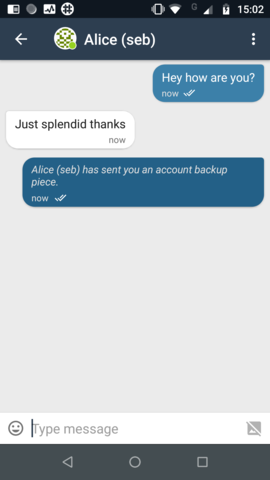 For now, the term 'shard' is replaced by 'backup piece'. We may decide to add an extra explainer screen giving the analogy of breaking a crystal into 'shards' which are later put back together to recover the account, but without that, 'shard' is too confusing.
Allowed threshold values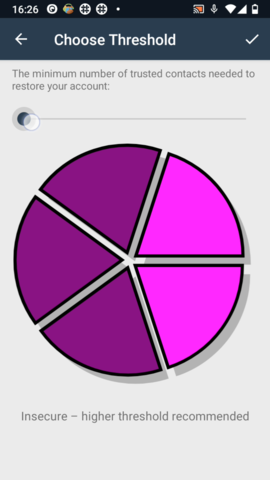 We now give feedback as to whether a chosen threshold value is recommended as 'secure'. But some values are simply not allowed, and the slider in the UI will not permit those values to be chosen. A threshold value of 100% (for example 5 of 5) is not allowed, nor is a value of 1, as this would be giving complete custody of the account to one person.
We may decide that choosing a threshold value is altogether too confusing and replace it with an automatically chosen proportion of the number of custodians, such as 75%. But we will leave this option in initially in order to get feedback in testing sessions.
Additional Confirmation Screens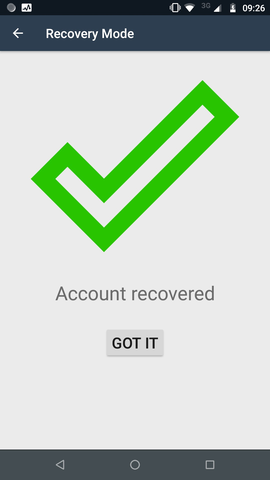 On trying out the app, we felt that more feedback was needed to let the peer know that certain processes had completed successfully, so we added some extra confirmation screens.